DAO Hack Month 🐙🌎🦅
What is this "DAO Hack Month" you ask ?  
A whole month of hacking on DAO's, summoning DAO's and supporting amazing ideas that have something to do with DAO's !

The first event coming up on July 6th is Hack For Freedom with $25k in prizes, spawned by Aragon. For more information about that event jump into the mix on Discord 👈🏼

The Aragon Team is unveiling a powerful new set of tools to help you start creating amazing DAO experiences, check out the Aragon Connect page.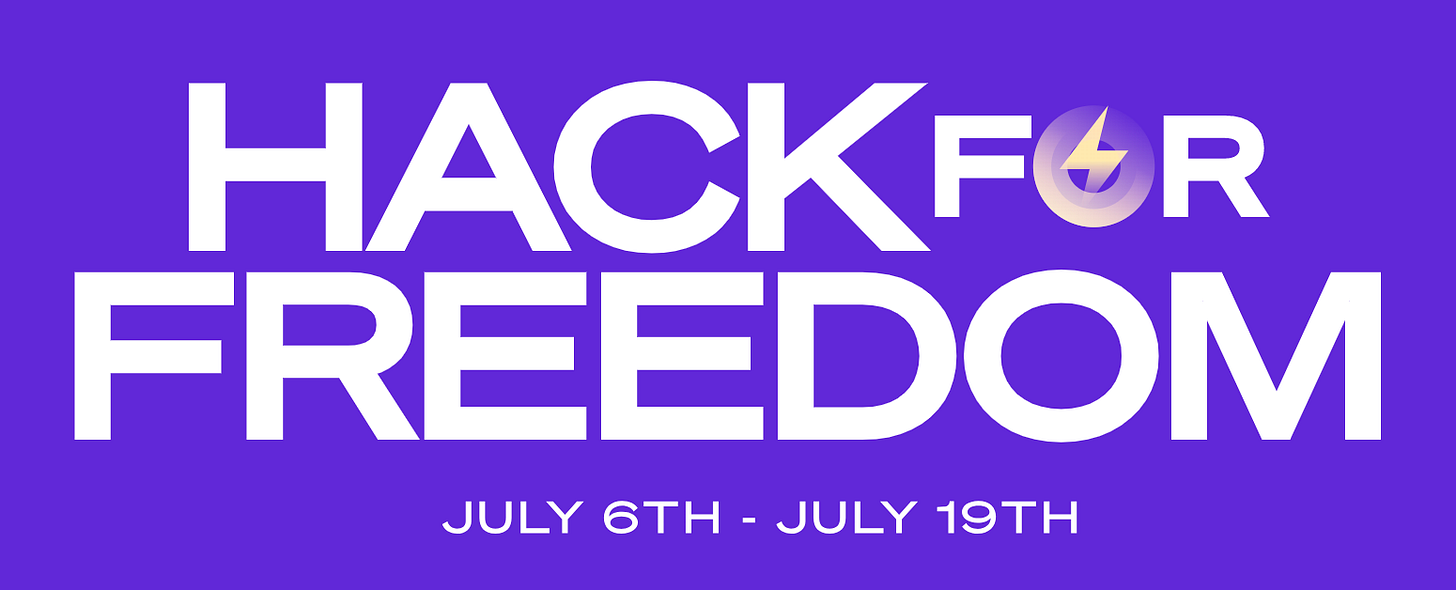 There will be tons of prizes up for grabs and even more events popping up throughout the month, dates on those TBD. You'll have to be in the Discord to claim them !
For a full list of events throughout the entire month keep an eye on DAO Hack Month.

Shortly following The Hack For Freedom is MetaGame's Fork The World, beginning on July 20th.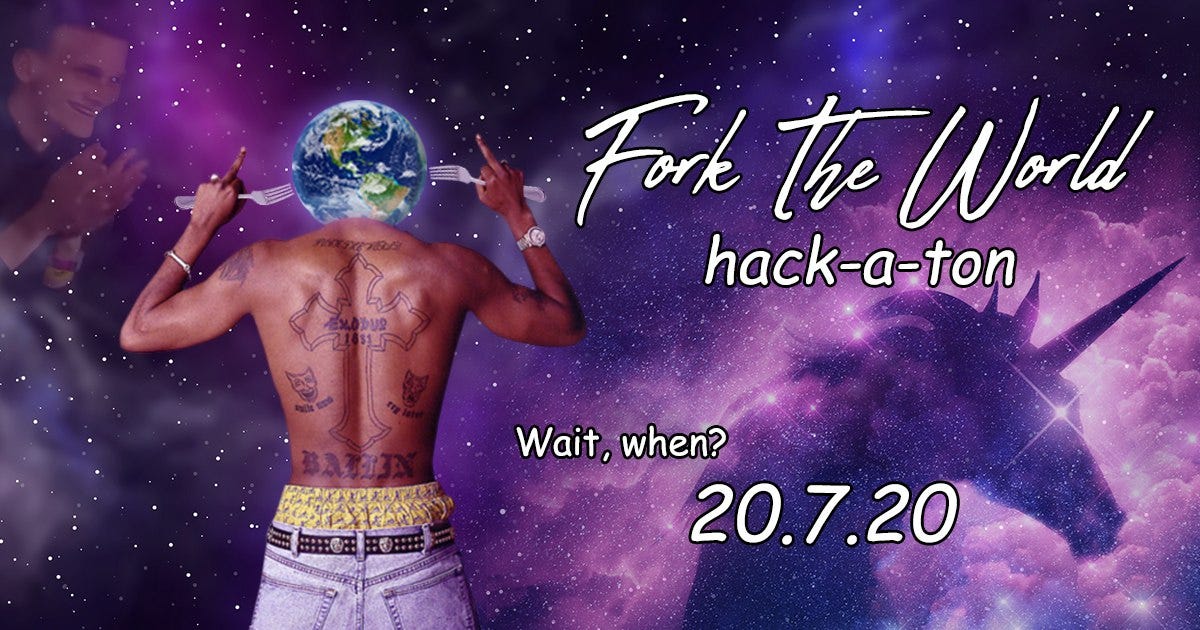 Head to Discord now to get started brainstorming ideas, finding teammates, and brushing up on the new tools available to make your DAO dreams a REALITY !

Join events on Discord
Follow along on DAOHackMonth

If you have questions or thoughts feel free to respond to this email !

~ Sayonara